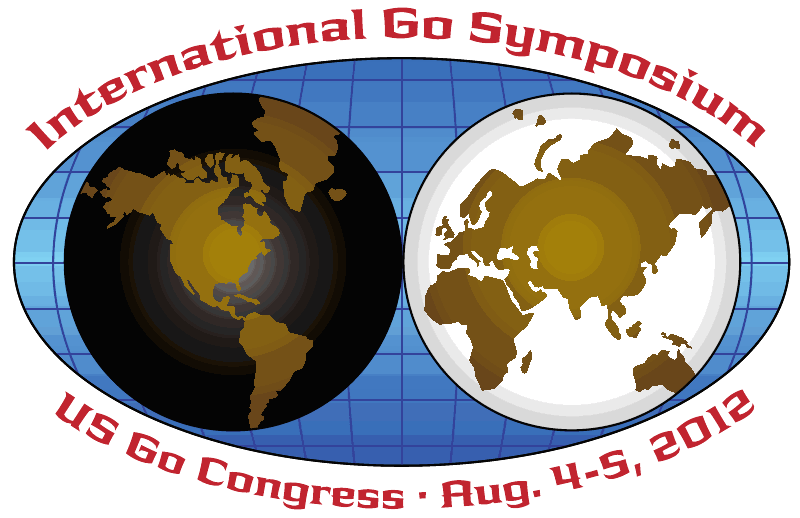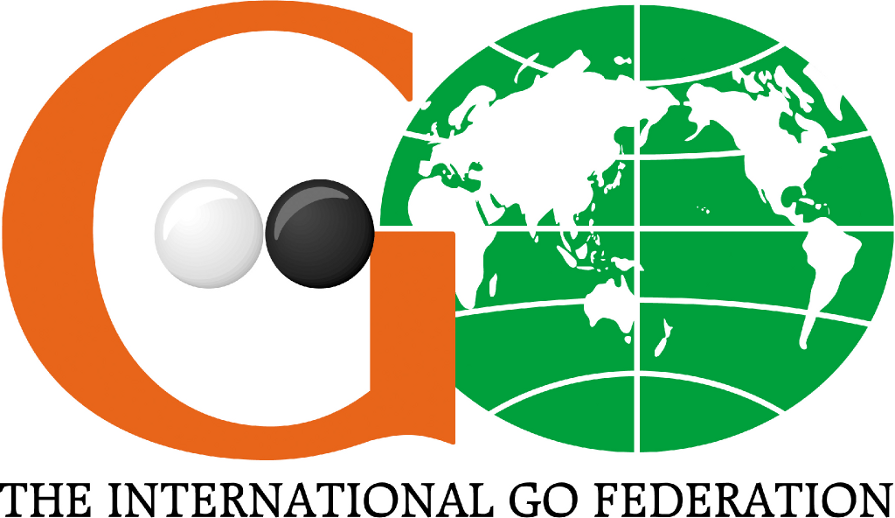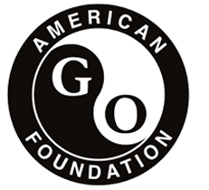 PRESENTATIONS FOR THE 2012 INTERNATIONAL GO SYMPOSIUM
Keynote Speaker
Nolan Bushnell (Founder of Atari, father of the computer gaming revolution, founder of Chuck E. Cheese, educational reform activist).
Moving Go From the Cultural Background to Center Stage.
Presenters
A Panel Discussion on Go in China Today:
Marc Moskowitz (Univ. of South Carolina http://people.cas.sc.edu/moskowitz/myindex.htm), email MOSKOWIT@mailbox.sc.edu.
Wei Qi Wonders: Conversations About the Game of Go in China (Film),
and
The Challenges of Categorization for an Increasingly Globalized Game. View Abstract.
Stephanie Mingming Yin (China 1-dan Professional), email Stephanie.mingming.yin@gmail.com.
Experiences in Growing Up in the Profession and Observations on the Chinese Methods of Education.
Joshua A. Guarino (Go Congress Japanese-English Interpreter), email tickettotriumph@gmail.com.
Cross-cultural memoirs.
Peter Shotwell (Go Historian), email pshotwell@gmail.com.
Chinese Go in 1985.
A Panel Discussion on Go on How to Start a Go Program in Your Community
Hundreds of enthusiasts, librarians, classroom teachers and others are sharing their love of go with others in their communities, more than ever before. This panel discussion will focus on how anyone can start a program in their hometown – and the reasons why go is an ideal medium for growth, development, interaction and stimulation throughout one's life.
Moderated by Roy Laird, PhD, LCSW-R (Program Director, New York City Children's Aid Society), email roylaird@gmail.com.
Play Go and Grow: Why Every School and Library Should Have a Go Program. View Abstract.
Siddhartha Avila (Program Director, Mexican Youth Go Community http://mexgo.org.mx/index.php; Univ. of Michigan The Cultural Ambassador Go Program), email sidd.avd@gmail.com.
The Art of Go in Education and Presentation of the International Children's Go Art Contest. View Abstract.
Paul Barchilon (Vice-President and Youth Coordinator, American Go Foundation: 2006 Teacher of the Year), email shimari@comcast.net.
Developing Youth Programs. View Abstract.
Peter Freedman, PhD (Portland, Oregon Children's go organizer) http://oregongo.org/gallery/ (Photos of the 2011 Portland and Mexico Children's Tournament), email peter.freedman@comcast.net.
Teaching Children to Become Go Players. View Abstract.
Jacques Basaldúa (Universidad de La Laguna, Spain), email jacques@dybot.com.
Advances in M-eval: A Multivariate Evaluation Function for Opening Positions in Computer Go. View Abstract.
Terry Benson (President, The American Go Foundation; Past-President, The American Go Association, Chair AGA Rules Committee, AGA representative at the International Go Rules Forum), email terrybenson@nyc.rr.com.
Spreading Go - Rules and Attitudes Which Make That Hard. View Abstract.
Kyle Blocher (Univ. of Illinois; Blocher Consulting, LLC), email kdblocher@gmail.com.
The Value of Moves: Sente, Gote, and Combinatorial Game Theory. View Abstract.
Chen Zu-Yan (Binghamton Univ.), email zychen@binghamton.edu.
The Art of Black and White: Weiqi in Chinese Poetry www.usgo.org/resources/downloads/black_and_white.pdf). View Abstract.
Chen Zuyuan (China Go Rules Historian), email chenzuyuan@gmail.com.
The Evolution of Japanese Territory and Chinese Area Scoring Since the Tang Dynasty. www.usgo.org/resources/downloads/Historyofgorules.pdf). View Abstract.
Roxanna Duntley-Matos MA, LMSW, PhD (Univ. of Michigan Director, The Go Cultural Ambassador Program), email matos@umich.edu.
"Playing Under and Pushing Through the Stones": Privileging Transnational Go Network Formation and Minority Leadership from Lower to Higher Education. View Abstract.
Hotta Yumi (Japan creator of Hikaru no Go).
A Question and Answer Session on the Development of Manga and Hikaru no Go.
Dalsoo, Kim (Director, Korean Amateur Baduk Association), email aaatech@paran.com.
A Study of Flower (Star) Points in Go and Other Games. View Abstract.
Israel Rodriguez Nava (Pres., Mexico Go Association), email contact@israelrn.info.
Cultural Considerations in the Spread of Go in Western Countries. View Abstract.
Peter Schumer (Middlebury College, Vt.), email schumer@middlebury.edu.
Design of a College Go Course. View Abstract.
Peter Shotwell (Go! More Than a Game (Tuttle; 2003 revised and updated 2010) and articles in www.usgo.org/bobhighlibrary), email pshotwell@gmail.com.
The Origins of Go Strategies in Classical Chinese Grammar View Abstract
and
Some Notes on the Possible Origins in Ancient Greece and Rome (via Bactria) of the Tibetan Custodial Capture Game Mig Mang That Uses Go Stones and Boards View Abstract
and
A reading of the short version of "Historical Hypotheses and Facts About the Game of Go in Vietnam," a paper by Konstantin Bayraktarov of Bulgaria.
Bill Spight ("Go Thermography: The 4/21/98 Jiang-Rui End Game" in More Games of No Chance (R.J. Nowakowski (ed.); Cambridge Univ. Press; 2002) Go thermography - the 4/21/98 Jiang-Rui endgame), email BillSpight@aol.com.
How to Estimate Territory: Research into the Influence of Immortal, Partially Immortal, and Dead Stones, and the Estimation of Territory on the 3x3 Board. View Abstract.
Ichiro Tanioka (Board member, International Go Federation; President and Professor, Osaka University of Commerce), email Contact pshotwell@gmail.com.
The Origin of 19×19 Go-boards in China. View Abstract.
Francois van Niekerk (South Africa Stellenbosch University), email francoisvn@ml.sun.ac.za.
New Work on MCTS Parallelisation http://leafcloud.com/publications/mcts-parallelisation)
and
The State of the Art of Supercomputer Go and its Future. View Abstract.
Thomas Wolf (Canada Brock University), email twolf@brocku.ca.
Basic Seki in Go http://lie.math.brocku.ca/twolf/papers/seki.pdf. View Abstract.